Shopper Insights
25/02/21
Shopper Insights – 5 myths to break
"The odds of going to the store for a loaf of bread and coming out with only a loaf of bread are three billion to one." (late. Erma L. Bombeck, American humourist). This quote paints a simple picture of what is at the core of shopper insights. It highlights why Brands and Retailers invest a fair amount of their insights budget on shopper insights. Simply put, shopper insights is a way to understand why shoppers buy the way they buy. A whole lot of that comes to irrational and unpredictable behaviour. Behaviour that is unique to the shopper's values and principles that drive the way they operate.
Shopper insights is the groundwork that informs shopper marketing. Marketing that is aimed at influencing what a shopper picks in the store or adds to the shopping cart online. Despite its importance to the overall consumer relationship, shopper insights are not often easily understood or implemented. This results in Brands under-utilising the true value of shopper insights.
Here are a few myths that have led to this "under-utilisation" of shopper insights:
Myth 1: I have enough Consumer data, I do not need Shopper Insights.
This is core to the very definition of shopper insights. One of the most basic premises to be understood is that "Shoppers" are not always the same as "Consumers". Although, this point has been made plenty clear in several marketing research literature, this is still a major misconception.
Very simply put, the one who "shops" is not always the one who "consumes". Think about a parent buying a mobile subscription for their teenage child. The consumer, the child, would love a subscription with unlimited data, without limits on access to all mobile services. However, the parent, the shopper, would have concerns around mobile app security and limits on usage of social media. If you are a mobile telecom operator, with mobile subscriptions, designed keeping in mind the teenagers' needs, the shopper might not be too excited about the offer, if the parent's concerns are not addressed. Thus, it is key to understand the Shopper from the Consumer.
Myth 2: We do in-store interviews, that help us to understand Shoppers.
In-store observations and direct interviews are a great way to get deeper understanding of shoppers in a real shopping environment. It helps in understanding what a shopper does in stores, but it misses the full picture of the shopper journey.
Shopper journey does not begin only when the shopper enters the store. It begins way before that. A shopper, most typically, would have planned the purchase of certain products in advance. Would have looked up online for potential offers or information related to the products. May have even visited a store to speak to a sales rep to know the options better. This obviously varies by product categories. The shopper journey to buy candy is a lot shorter and less involved relative to shopping for a washing machine.
Thus, it is important to reach beyond the store environment to understand the motivations, drivers, and process of the shopper. Understand their behaviour even before they land on a website or in a store to complete their purchase.
"Changes in behaviour happen over time and drivers of such changes can only be observed by tracking the shopper over time."
Myth 3: Shopper insights projects are not cheap, so 1 – 2 times per year is enough.
This is often a fair reasoning, given how shopper insights have always been done. Cost of recruiting consumers, orchestrating a shopper insights project including interviews, focus groups, etc. could easily run the budget high. However, digital tools that allow reaching consumers especially in-locations at scale have significantly brought down the cost of such operations.
One-off shopper insights projects, a couple of times a year give a snapshot of shopper behaviour at that point in time. However, such ad-hoc studies do not give a full picture of true behaviour change. Changes in behaviour happen over time and drivers of such changes can only be observed by tracking the shopper over time. With ad-hoc studies, it is difficult to understand what contributed to a measured change in shopper behaviour. Was it a special campaign, festive season, competitor moves or for that matter a sudden pandemic? Investing in shopper insights delivers long term dividends in developing a closer understanding of shopper behaviour. But how often do you run such insights exercises will depend on your objectives:
Ad hoc tests could (potentially) be the answer if the goal is to evaluate short-term actions in the market. Actions such as testing if a marketing campaign succeeded or failed. However, it still may not answer "why" the campaign worked or failed.
If the goal is to innovate for long-term development of your customer experience, take a continuous journey with the shopper.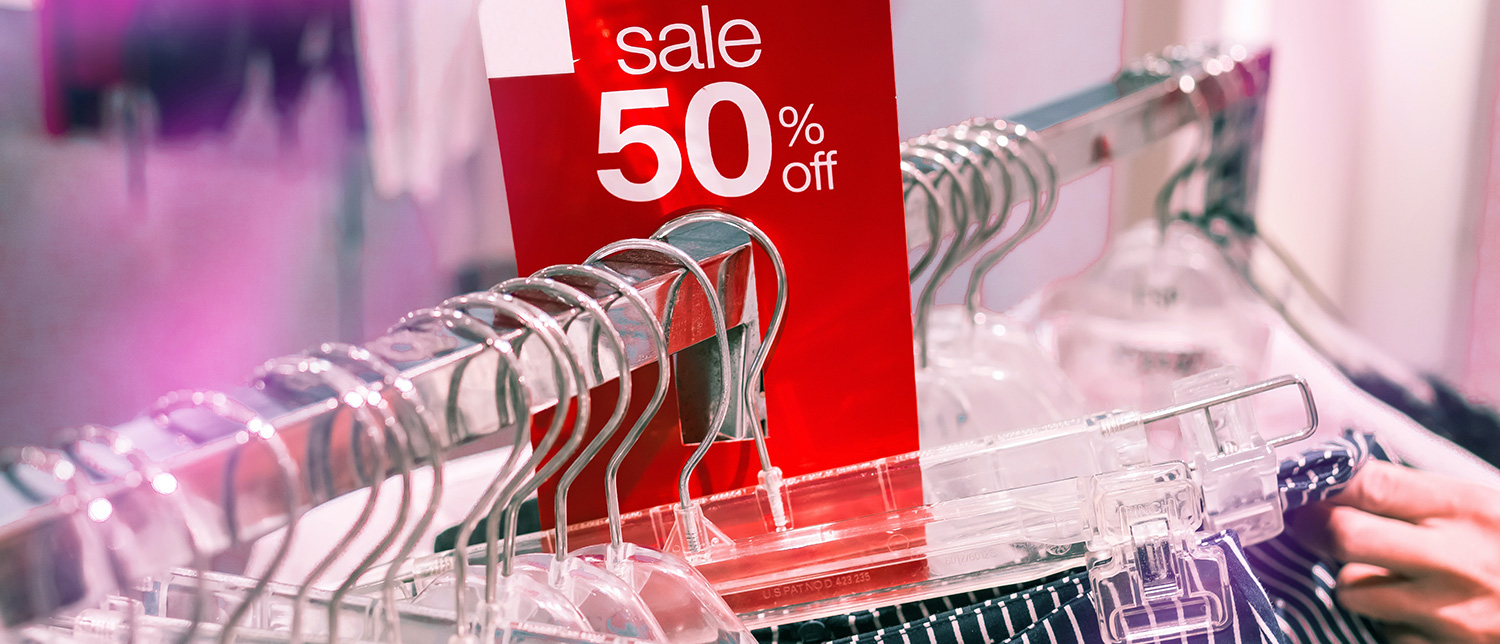 Myth 4: We get regular store sales data, that's enough shopper data.
Many Consumer brands value point of sales data as the gold standard of shopper data. Store sales data is extremely valuable to track sales trends, price trends, seasonal effects and much more. It is still, however, historical data that tells "what" shoppers have bought but not "who" or "why" behind the purchase.
Brands typically do not have access to the shoppers' profile data. Thus, there is no way to know "who" is buying those products (without a dedicated Loyalty program). And without knowing who the buyers are, there is no way to probe "why" they bought those products. There is no way to tell if a sudden bump or drop in sales is caused by a temporary change due to external stimulus or a long-term change, due to intrinsic behaviour change. Observing such sales trends in the long term might answer part of this question. It still might not address "why" the change happened in the first place.
Myth 5: We do regular mystery shopping, and our shopper metrics look consistent.
Mystery shopping has been for some time seen as synonymous with shopper insights. Very often Brands find that they have not really gained any "new" insights via their latest Mystery shopping initiatives. This inability to uncover "new" insights is a result of the Mystery shopping methodology.
By employing "trained" groups of "mystery shoppers", who follow a script to go through a shopper journey, there is a bias introduced in the process. These "shoppers" are not real shoppers in its true sense. They do not behave as typical shoppers who visit a store, online or physical, to complete a purchase. With repeated "shopping" visits, they know what to expect as their actions are more or less choreographed. Thus they have nothing new to uncover from a behaviour perspective and hence no "new" insights.
Mystery Shopping is useful, if your objective is to audit retail execution, in a physical store or a virtual website. However, it falls short of delivering true shopper insights.
Please read our earlier article on mystery shopping here.
"Shopping, like almost everything people do, is the pursuit of pleasure."
"We think of shopping in terms of what people buy. But the reason people spend money goes beyond just acquiring things. Shopping, like almost everything people do, is the pursuit of pleasure. It is part of their daily search for happiness. Happiness does not come specifically from the objects they buy. It is an emotion associated with their motivations for making those purchases." (Psychology Today)
Human beings are complex creatures, with often hard to explain rationale for their behaviours. Understanding purchasing habits requires a combination of tools and methods to capture different aspects of the complexity in human decision making. Digital tools, including mobile technology, simplify the process. They enable access to shoppers at scale to draw a full picture of how and why they buy.
Written by
Richard Jerome