What is your
research need

?

Trends, behaviour and preferences change constantly, and to really understand and anticipate consumer needs, we need to know what drives consumer behaviour.

The traditional method for conducting studies is often time consuming, costly and complicated. Crowst uses an advanced and easy-to-use digital platform to eliminate these challenges. The platform gives companies access to more than 62 million real consumers in more than 80 countries around the world. Whatever your company's insight needs, Crowst can help you succeed.
Develop insights to understand your customers.
Leverage data to enhance your customer experience.
See your brand through the eyes of your customers.
Use our research tools to improve brand understanding.
Test your ideas before committing to them.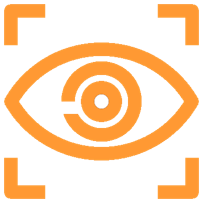 Track results and monitor activities in all locations.
Crowst's service model adapts to your needs and resources
Depending on your needs and resources, you can choose your level of involvement from creating your own study using the Crowst platform to partnering with Crowst for long-term strategic support and insight expertise.
Our insight professionals have extensive experience ranging from the local Finnish market to global environments. As a strategic partner, Crowst can fulfill a broad range of insight needs and help you fully integrate your insights to your business goals.
Do it yourself
Create and manage your own studies with our easy-to-use platform.
Order a project
Crowst insight experts execute a project according to your needs.
Strategic insight partnership
Crowst's insight professionals work with you to support your business.
Planning your study and targeting real people
In any study, the quality of the results is determined by the quality of the planning. With Crowst, the first step is to define the target group and select a sample audience from our global respondent pool.
Next, we decide whether to target the respondents according to background, interests or behaviour. Once that decision is made, we plan the questions and decide when and how to ask them. Finally, the study is put through a rigorous quality check by our insight experts before launching.
Around the world
Reach your target audiences in over 80 countries.
Understanding Finland
Respondents representing all sides of Finnish population.
Crowsters
Highly specific targeting, real-life insights.
Tracking results in
real time
We value simplicity – and agility. With Crowst's platform you will be able to analyse results real time so you can act immediately if needed. Follow studies on the Crowst Dashboard. Track results across markets and compare results.
Stay on track
Answers within minutes
Easy to use and share insights
Intuitive design for understanding relevant results
Analysing results and putting
insights into action
The Crowst Dashboard provides intuitive and actionable insights to support developing your business.
You can easily filter, compare results and even export data for further analysis.
What's more, our insight pros can offer consulting and coaching to develop clear recommendations.
Taking your human insights to
the next level
Track your results and performance and develop insight strategies for the long run! Test new markets, source international insights, follow trends and understand consumers' changing behavior.
Expand studies to new markets
Compare results with international audiences
Repeat studies to track performance

From projects to continuous collaboration – let's define the model that suits you the best.
Our respondents are our biggest asset
Respondents are people – not data points. They have unique thoughts, opinions, and ambitions. You need to listen to them.
Take a look inside the mind of the consumer