HAMK listens to students, equipping them to influence on things that matter
HAMK, Häme University of Applied Sciences (Hämeen ammattikorkeakoulu), is a learning and research community located in Southern Finland. As outlined by the organization themselves, they are a team of approximately 9 000 people shaping the future of bioeconomy, health, education, business, design, and technology. HAMK has seven campuses, strengthened further with online and international presence. In order to provide a strong, meaningful and purpose-driven opportunity for professional future for students, HAMK is tuned to hear and learn of their expectations and ambitions. This article is about that insight pulse, putting students in the spotlight.
The survey on big global themes
In its mission to listen and establish a meaningful dialogue with students and society, HAMK collaborated with marketing and communications agency Source. Crowst delivered the insight pulse representing the views, attitudes and expectations of the students.
"We at HAMK want to make the world a better place and make big changes, but with human-sized steps. Everyone can find their own way to make a difference and do meaningful things in their work and studies", says HAMK President Pertti Puusaari.
"The fact that almost 70 % want to have an impact on big issues in their future work is a significant number."

-Jaakko Helander, Principal Research Scientist at HAMK
HAMK assigned Crowst to execute a study that maps out the concerns, expectations and willingness to influence on big themes in future work. The study was targeted at 600, 16–25-year-old people in Finland, and the results are in. Jaakko Helander, Principal Research Scientist at Häme University of Applied Sciences analyzed the survey results:
"Young people's crisis awareness and longing for relevance have been on the rise over the past decade, and pandemic years, for example, have increased it even more. Climate change has been a concern for young people for longer, while war and rising prices are related to the times we live in. The fact that almost 70 % want to have an impact on big issues in their future work is a significant number", says Helander.
Geared to craft a better future
HAMK is dedicated to identify and develop a strong match between the university's educational program, substance and themes to be covered, and students' willingness and ambition on how to make an impact for a better world.
Based on the study results, 60 % of the respondents consider reducing the carbon footprint through own, conscious actions as the strongest way to make a positive impact. Influencing through own work and actively seeking for environmentally sustainable solutions (55 %), as well as criticality and supporting a critical mindset (44 %), were also considered as meaningful ways to facilitate the change for the better by the young respondents.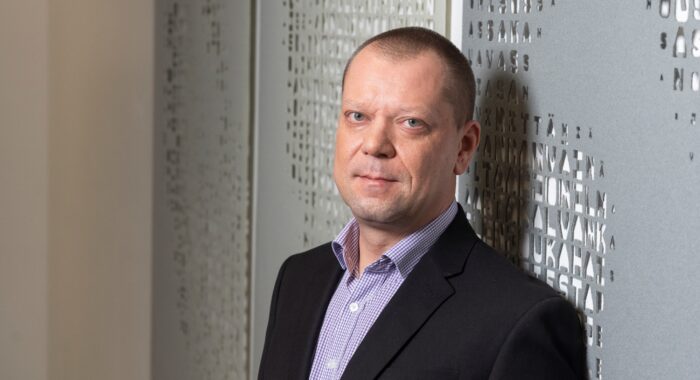 "The most popular means come from the individual, at the level of everyday life. Clear minorities are those who are not interested in influencing at all and those who want to influence through extreme means such as civil disobedience", says Helander.
The study conducted by Crowst is a natural continuum for the HAMK's recent brand renewal process. The study results sourced indicate that HAMK is on the right track.
"Relevance and the opportunity to make a difference are very important to young people, and we want to respond to this by providing opportunities for all in HAMK to find their own way to build their future and make a difference", Heidi Ahokallio-Leppälä, Vice President of HAMK closes.
Do you wish to learn more about the thoughts of 15-25 year-old Finns, covering use of time, inspiration and trends, and buying behaviour? Professionals; sign up to the free Gen Z – Kuluttamisen anatomia webinar, to be held in Finnish on 21 September at 10 o'clock.