Suunto chooses the insights driven fast track to boost retail sales performance
Health and wellness related services, products and concepts have consistently increased their popularity in the recent years. This is an understandable and expected trend especially in countries where a large share of overall consumption is focused on vices and treats. People are increasingly aware of the importance of sleep quality, vitamins and how they affect the body and metabolism. Today, many of us are disciplined and systematic in developing our fitness and doing sports. Consequently, this sets pressure at retail where companies must regularly enhance the shopper experience on their health and sports goods offering. That counts as tough sport, and it calls for consumer insights.
Suunto is a Finnish company established in in 1936 when Finnish orienteer and engineer Tuomas Vohlonen invented the mass production method for the liquid-filled compass. Today, Suunto is leading design and innovation for sports watches, dive computers and sports instruments used by adventurers around the world. From the underwater world of fish and corals to the sunbathing mountain tops, Suunto equips outdoor adventurers in their mission to seek new experiences and push their bodies into new limits. Suunto is headquartered in Vantaa, Finland, where they also have their manufacturing plant. Employing over 400 people worldwide, Suunto products are sold in over 100 countries. The company is a subsidiary of Amer Sports Corporation along with its sister brands Salomon, Arc'teryx, Atomic, Wilson, Precor, and Mavic.
It all starts with people and behaviours
"At Suunto, we are very geared towards retail execution and point-of-sale shopper experience", opens Tero Tynkkynen, Commercial Director at Amer Sports. "We manufacture and sell premium sports watches that help people to experience great moments of achievement. While our watches help people to track their performance on their journey to improve their personal health and fitness, they are also very personal items to wear. You carry them on your wrist, and the watch literally tracks your pulse and how you are doing, all the time", Tynkkynen continues.
The premium price range, linkage to personal exercise habits, and natural intimacy of the product category set high standards for the in-store experience. The point-of-sale setup, information available on the spot, as well as the available try-out watches at the store are variables that have a significant impact on the customer's buying decision. The performance, quality of service and recommendation of the sales staff are another set of hugely important variables to add to the list.
"With Crowst, we want to ensure we are feeling the pulse of those who we are thinking of when developing our retail excellence. People who are interested in sports, personal development and wellbeing. Together we designed and launched a behavioural background study mapping out people's lifestyles and interests, elements that have a direct linkage to our offering of sport watches", Tynkkynen outlines. "This enabled us to define the sweet spot for the main studies, including people who already either own a sports watch or are strongly considering to buy one", Tynkkynen describes.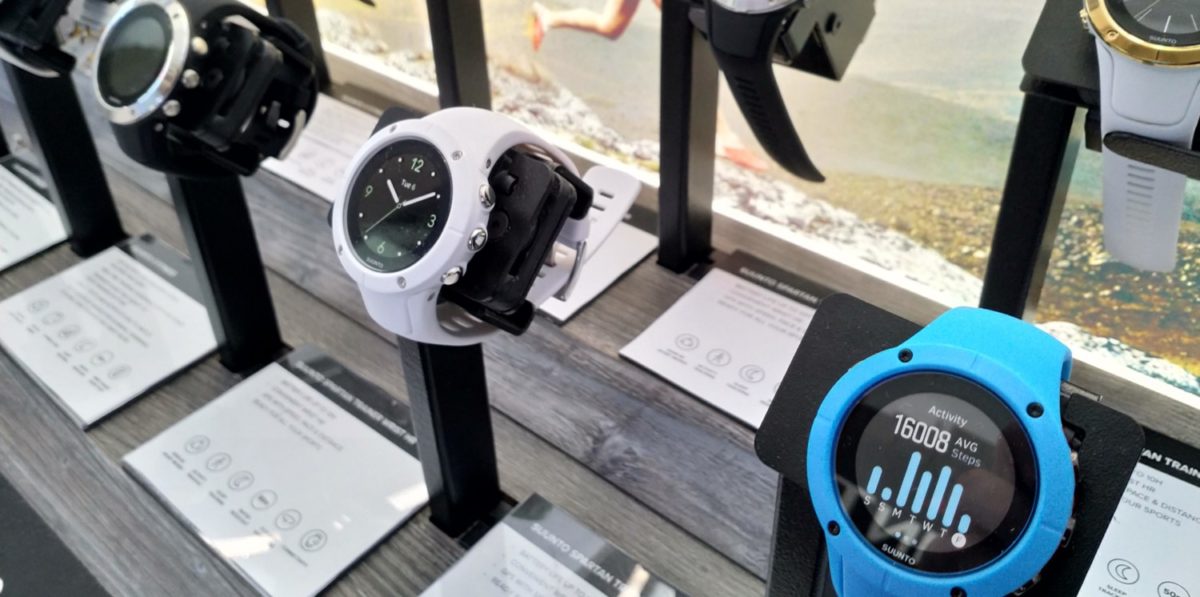 The main studies included both the element of location-based shopper experience in selected stores, and also a survey drilling down to people's preferences and consideration checklist in their buying process. Together these studies covered the journey of what a potential sports watch buyer thinks, expects, and goes through at the store before the decision is made. "We have really got what we wanted, and more. The insights sourced so far strengthened our current thinking of the retail performance, and also brought new perspectives to the table to examine further. Together with our retail chain partners, we are already talking how we can enhance the experience at stores for our common benefit; a brilliant in-store customer experience", Tynkkynen affirms.
Developing retail sales is teamwork
People have ambitions; to run faster, climb higher, or to dive deeper. Or simply to push the limits and enjoy while doing it. Suunto has the ambition to help people achieve their goals, and to deliver those emotions of thrill and personal success. But just like beating the personal record on a 10-kilometre run, it is tough to optimize the retail performance and beat the competition at stores. Especially when this needs to be done regularly, on an ongoing basis.
"Developing retail performance and customer experience at stores is teamwork. At Suunto, we are proud of our sports equipment, and we need to work with our retail partners to learn and optimize our in-store presence", Tynkkynen points out. "The must-have pieces of information at the product stand, possible offers, and the behaviour of the store staff… our retail partners are experts in that art. Based on the insights we have obtained with Crowst, we have the building blocks in place to excel together", Tynkkynen comments, stressing the last word.
"Ultimately, consumers' decisions at stores result in increased sales and ROI. We will sit down with our retail partners in March to talk how we'll make that happen."
Naturally, developing customer experience and boosting sales figures go hand-in-hand. "We have developed our products to help people to live their passions and feel good. Ultimately, consumers' decisions at stores result in increased sales and ROI. We will sit down with our retail partners in March to talk how we'll make that happen", Tynkkynen summarizes. In addition to the respondents' answers to the study questions, the pictures they have captured in the selected stores play a crucial role. In-store imagery, coupled with the respondents' own views and preferences, provide a strong ground to start planning and executing in-store presence. Seeing is believing.